SunGee Precision Machinery Company is a Taiwan-based company founded in 1996. We are specialized in car lamp mold manufacturing for over 13 years.
We are not only providing quality tooling services but also capable of drilling accurate holes with tight tolerance of +/-0.005 mm and making delicate 3D surfacing parts like mold inserts of optical lens, by utilizing 3-axis machining technology.
Since the mold making and the 3-axis machining are no longer to meet our needs of challenge, we have employed the YASDA 5-axis CNC machine with 12 working plates and the B&S CMM equipment in 2009 in order to take off a higher level of precise machining technology in the complex geometries aerospace, marine, and automobile workpieces such as impeller, bearing housing, rotor, engine block, and etc.
With accumulative experiences of utilizing hyperMILL and cam-tool as the CAD/CAM software programs for 5-axis processing, we have successfully fabricated various kinds of impellers and rotors with great profile tolerance of +/-0.03 mm and outstanding appearance.
We are full of CNC experiences in machining various metals, such as brass, copper1100, SS304, SS316, SS17-4ph, STAVAX, AL2618, AL6061, AL7075, SCM440, S50C, SKD61, Ti 6AL-4V, M333, and so on. Any demands of customized and/or complex geometries parts are all very welcomed.

In order to provide better customer service, we moved to a larger working plant about 3,300 sq. meters in RenHua Industrial Zone in 2014. To ensure the precision parts having consist- ent quality, we pay more attention to control the temperature and humidity during the processes of machining and CMM measurement.

SUNGEE also implemented AS9100 Quality Manage- ment System and SFT(Shop Floor Tracking) System since 2015 in hope of enhancing international compet- itive power through monitoring every detail in quality and production activities. AS9100C certified on 2015 Sep.Upgrade to AS9100D certified on 2018 Aug.
SUNGEE Quality Policy:
Steady Quality、Sustainable Innovation、Efficiency Improvement、
Customer satisfaction、Integrity and Responsibility


We are anxious to be your OEM or ODM supplier who is able to fulfill your needs in advanced technology, high quality, tight precision as well as best price! Any inquiries? Do not hesitate to contact us anytime!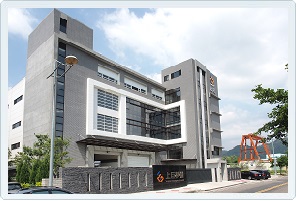 ◆ Capability:5-axis machining, precision boring and drilling,
impeller and rotor machining, optical mold insert
machining, and various molds machining (i.e.:
injection mold, stamping mold, forging mold, and die
casting mold.)
◆ Service Field:Aerospace industry, marine industry, automobile
and motorcycle industries, optical industry, semi-
conductor industry, medical equipment,
electronic and communication industries

2003 Jan.- Acquired YASDA High Speed CNC JIGBORER Machine. Precision can be reached at 1um.
2008 Dec.- Acquired USA Brown & Sharpe CMM Measurement Equipment
2009 Mar.- Acquired YASDA 5 Axes Machine. Route precision can be reached approx. 1um.
2014 Jul.- Moved to new facility with about 3,300 sq. meters in RenHua Industrial Zone in Taichung

2015 Sep.- AS9100 certified & ISO 9001:2008 certified
2018 Aug.- AS9100D certified & ISO 9001:2015 certified